One of the most frightening hurdles to starting an online business is creating a website. In an attempt to ease those fears Dr. Ken Evoy's Site Build It! addressed the common questions and burdens facing work from home entrepreneurs.
Do I need to know programing ?
I'm a small business person I can't afford to pay thousands for a website.
Web builders look amateurish.
Techies and geeks can only build websites.
I know nothing about search engine optimization.

These were all legitimate concerns in the 90's. With the evolution of the internet and technology, building your own custom website is doable. The newest development is called Content Management systems. You may have heard of CMS's before. They allow you to actually create a website right from your computers browser. You don't need to know HTML coding, You don't need to know SEO, You don't even need to know website design since they come with pre-made templates.
Dr. Ken Evoy's Site Build It! took the concept of Content Management Systems, refined it, tweaked it, provided all the necessary tools, and even included a business instruction and marketing system like no other that I had ever seen.
When I first heard about Dr. Ken Evoy's Site Build It! I wasn't looking to build a website. I was new to network marketing and thought I wanted to be an affiliate marketer. My plan was to research the best affiliate marketing programs and build a blog to monetize these programs. I remember reading someplace that Site Build It doesn't do their own advertising. They rely on their members to promote the company which told me two things.
First; they must put out a decent product after all if it was junk who would promote it. Second; I thought I had to purchase an SBI site to become an affiliate partner. What I found out was they have this special club called the 5 Pillar Club. So you don't have to own a site to be an affiliate.
The Site Build It reviews convinced me that this was a good fit. They pay generous commissions and its a two tiered program with lifetime commissions, so I joined the free 5 Pillar Club. This way I'd have the opportunity to learn about Dr. Ken Evoy's Site Build It! and make a well informed decision if this was right for me.
The first thing that jumped out at me was the price. $299.00/year. That's less than a dollar a day so I wasn't expecting miracles. Site Build It wants you to follow the necessary steps to build an online business. They won't even let you have a site until day 5 of the action guide.
Hear What Tobin Slaven Has To Say About SBI


I have to give them a lot of credit for waiting until the right time to choose the perfect domain name. Building an internet business or any business for that matter requires preparation, planning, and research. I've seen this happen countless times. Someone goes off and purchases a domain name before they've researched the best site concept or done the keyword research finding high in demand and low in supply keywords that separates them from the competition.
The next thing you know they're hiring Site Sell Services to do it for them. Site Sell Services is top notch; the last I heard about 40% of SBI owners do use Site Sell Services in one form or another.
The thing is; Dr. Ken Evoy's Site Build It! 10 day action guide is available to anyone who wants to watch or read it. Building a website with Site Build It will take more than 10 days. It should be renamed the 10 Action Step Guide. They won't even open up the monetization module until you have 30 pages built. Anyone who has any interest in having their own website whether its with SBI or not should view the action guide to fully understand the process.



Site Build It is famous for

The first 5 days are all about planning. You need to know what to sell, who to sell it to, and how to sell it. And thats what SBI is preparing your site for. Once you've completed the proper research you can get to choosing your perfect domain name.
Your domain name is included in the yearly cost of SBI along with hosting. But if you get too anxious and order your domain name before the research is complete its going to cost you another $50.00 to change it.
The best research tool on the planet is SBI's Brainstorm It tool. This multi functional tool is where all your research queries will be performed. It even stores your most profitable keywords into a master keyword list which is your site blueprint. You can store up to 1000 keywords and that would be a 1000 page website. Each keyword being a new keyword focused content page.
After any Brainstormer query, you end up at the Master Keyword List ("MKL")...
The screen shot above is an example of Brainstorm It performing a site concept search. What I really like about Brainstorm It is how it breaks down the keywords from supply, demand, and profitability. Dr. Ken Evoy's Site Build It! teamed up with wordtracker to create this state of the art tool. So wordtracker is part of it. Wordtracker alone cost $329.00/year or $59.00/month so this shows you the real bargain that SBI is and thats just one of the cool tools.
Here's another great research tool that comes with Site Build It. With Search It you can supplement your master keyword list among other functions. Competitive research, monetization research, domain naming, and its also available to non SBIers. Get your own Search It Tool here.

Site Build It goes into more detail about preparing for traffic, PREselling, writing good content, in the action guide days six through ten. Now that you've completed the research and have a website blueprint you can finally get to the Content Management part of Site Build It.
The first step is to choose and order your domain name. Once you do that you'll have access to Site Central and this is where you will actually build your website. I like how Dr. Ken Evoy's Site Build It won't give you access to any module until you are ready.
Up to this point all you could do was research. Smart. Of course, if you ordered your domain name on day 1 you would have access to Site Central but there's a good chance your research would be shotty and after all you are trying to build a long term profitable business, so be patient!
Now the fun begins! Here's where you choose the look and feel of your website. The Look and Feel Selector section has an assortment of templates to choose from.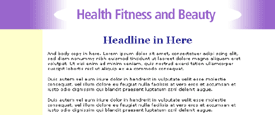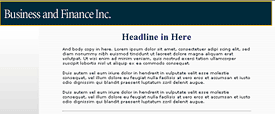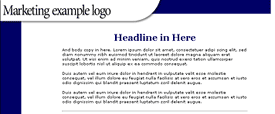 and you can customize the colors, background, fonts, styles, etc. When you are done click select/save button. Adding content is a matter of filling out the sections as you work your way down the page.

The screen shot above shows you the first four dialog boxes. Notice the specific keyword is in each text entry field.



Adding content is a matter of filling out the sections as you work your way down the page. Dr. Ken Evoy's Site Build It! block by block builder makes building your websites pages effortless. Once you get the hang of it building pages is a snap this allows you to concentrate on creating keyword focused content.



The last step is the most critical, checking your page for search engine optimization. Ken Evoys Site Build It has thought of everything. The analyze it module checks your page over for keyword usage, keyword placement, text links, and more before you post it to the web. Then it tells you how to fix any problems and the importance factor. Once you pass the analyze it test you can feel confident that your page is ready to be submitted to the internet and they ping your page immediately to the major search engines.




Site Central also has a business center with useful tools to keep track of your sites traffic, search engine headquarters, value exchange, Content 2.0 and more. I particularly like the traffic stats module. You will find out how many visitors find your site per day/per month and how they found your site. It also keeps track of most visited pages, entry pages, exit pages, and what countries your visitors are coming from.

You've probably already figured out that I'm quite impressed with Site Build It as a whole. Originally I was searching for the best affiliate program to promote and what I ended up with was a lot more than expected. Keep in mind it takes a lot more than having a website to do business online. Your internet business needs targeted traffic, it needs customers, and you need to know how to PREsell those visitors into ready to buy customers.
Dr. Ken Evoy's Site Build It! is more than a site builder its an education. SBI addresses traffic, preselling and monetization through their on going education and tools to help your business grow into a profitable business. They do this through the SBI process.
Remember they wouldn't give you a domain name until day 5? The same holds true for monetization and value exchange. Site Build It first concentrates on the C of C-T-P-M. Content.
The bottom line is anybody; and I mean anybody, who is motivated can build a great looking website with the included tools and be profitable. SBI never has and never will taut itself as a get rich quick program. If that's what you are looking for don't buy SBI. There are plenty of programs online that will give you a bunch of landing pages and a URL address and tell you how rich you will become overnight.

Site Build It only costs $299.00/year or if you prefer $29.99/mo. How do they measure up....?
Hosting: SBI's hosting is included in the annual fee. However, If this was only hosting that would break down to less than $25.00/mo. Which is a little steep in my book but a fair price. I might add that Site Build It's hosting is a little above average. It could use some improvement but they more than make up for what they lack in hosting with the tools.
Domain Names are fairly inexpensive. $10.00 - $15.00 a year is reasonable. Included with SBI.
Brainstorm It! Any tool with the ease of use and performance like Brainstorm It would come with a hefty price tag. Wordtracker today is $329.00/year and its included with Brainstorm It at no extra charge.
Education Getting an education with SBI is free. Some webmasters are selling similar e-books to Site Build It's free Masters Courses for up to $50.00 a copy. Not to mention the other educational tools that would cost between $300.00 and $800.00 a copy.
Content Management Systems don't include hosting, domain names, tools, training, forums, or resources and they cost around $300.00. Hiring a professional webmaster to do it for you would cost thousands.



Who Is Site Build It For?


One Of My Favorite SBI Videos



In Conclusion:

Dr. Ken Evoy's Site Build It! is a terrific value. Is it information overload? It can be! Will you get overwhelmed? You might! That's where the best educational resource comes in handy. The members only forums.

SBIers are like one big fraternity. They all want to help each other. You'll learn more in the forums than any e-book being sold online. You can even submit your site for review and get real honest opinions and helpful tips. Plus you'll look forward to their newsletter and blog.

Site Build It is not for everyone. If you aren't willing to put the effort and work into your online business then don't waste your money. It takes what Dr. Ken likes to call BAM: Brains and Motivation. On the other hand, if you have a passion , hobby, or knowledge about something; want to share it with the world and make a living off of it then Dr.Ken Evoy's Site Build It! is for you. Over 60% of Site Build It sites rank in the top 3% of all sites worldwide. That's because these guys know the process, search engine optimization, and how to teach it.

Read what other SBI owners have to say about Site Build It! Testimonials

Need a clearer picture of how Site Build It! can launch your online business? You've read my article, now watch this video.



Wait until The 3 Minute Shortcut has finished, or pause it, before touring these visual links...

Tube It!
Tour It!
Join It!
Tortoise It!
Doubt It?
Try It!
Videos From The Heart
How SBI! Makes You Succeed
SBI! Family Bulletin Board
SBI! Business Philosophy
Ask Anything To An SBI! Owner
Risk-Free Test Drive
(The middle four links above open a new browser window.)



Perhaps you are in a rush. Site Sell Services will build your first 10 pages for you or more if you like (case studies). Plus Site Build It has the best affiliate marketing plan/program with generous commissions and two tiers of lifetime commissions. Possibly you have specific questions that you need answers to. Ask your question here!

You Can Get Started Building Your Online Business Today!

Take It For A Risk Free Test Drive! Site Build It!
Home | About Me | RSS | Link To Me
©2008-2011 Attraction Marketing Techniques - All Rights Reserved